I struggle with calling this a book review. Why? Because it's basically me telling you how amazing this book is and threatening to hit you over the head if you don't read it. That's not a review.
Okay, so maybe I won't threaten to hit you over the head with it. Sending people to the hospital isn't nice. I mean, even in it's paperback form, this would make for a deadly blow:
I imagine that, in hardback form, it would rival Rapunzel's iron skillet… to some extent. They probably don't even make it in hardback form just for that reason.
anyway. off topic.
There is nothing quite like Les Mis. Being a classic, and being victor Hugo, it's prone to going on and on about settings, or describing  characters… He devoted more than a few chapters to the sewer system in Paris, and a really long one to Waterloo. All which had to do with the plot, of course, but only a little.
BUT YOU KNOW WHAT? That is only part of the beauty of Les Miserables. The picture of 18th-19th century Paris is crystal clear, and leaves you swimming in an amazing story world. I almost wish that Les Mis was in a more palatable format, so more people could truly enjoy it.
But then again, I don't. Because it would be hard to cram such an immense story into something smaller without loosing what makes it so deep and beautiful.
The literal magnitude is part of its beauty.
So, to keep things slightly more organized, I'm just going to rant about each topic (setting, characters, plot and then the movie+soundtrack) for a paragraph or two each.
The Setting:
LET'S SET THE STAGE: Paris. France, really. It's not all in Paris. The early 1800's. It's not the glimmering idealistic setting that we today of gleaming, shining, perfection. Baguettes and little cafes and Eiffel towers. Nope.
The settings vary, since we follow Jean Valjean from adulthood till old man hood. We begin around 1815, and close around 1832.
But imagine this: quaint villages, long and lonely roads, the bloodied and hopeless battlefields of Waterloo, extensive luxury houses, shambles in the disguise of living quarters, odd out-of-the-way inns and restaurants, stalking sessions long and frequent walks in the park, grimy prisons, towering barricades, and the sewers under Paris. Hugo wove a brilliant story world. So much backstory, so much depth…
The Characters: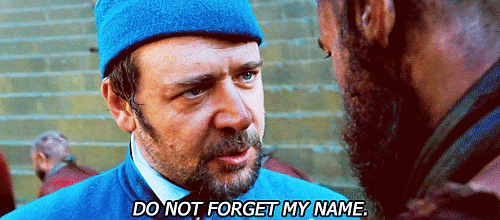 Oh, oh, it's not just the settings that are Rich. The characters are, too. They're rich (in character. Not money.) They're purposeful and deep. I love Jean Valjean. He's awesome.  His struggle, his heart change, his honor.
The Thenardiers are pretty okay. (I watched the movie. The movie versions weirded me out.) They are disgustingly yet beautifully set up and put onto the stage of the book. Eponine, and Azelma… sigh.
Don't forget Theanardiner's buddies gang of rouges. They are so well crafted. They come alive on the page.
AND GAVROCHE? Gavroche is one of the best.
Of course Marius, and Cosette. They didn't bother me as much as I thought they should. (that probably makes zero since.) It seemed palatable enough. And beautiful.
Did I mention this book is beautiful??
AND FANTINE. Fantine, Fantine. Her struggle is beautiful and admirable yet pitiful.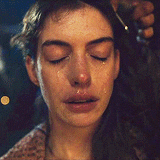 Javert, I was reminded of in the movie, is actually likeable. Sure, he's the antagonist. But after you spend a thousand pages with the guy, you kinda get to see how he ticks. In my opinion, he's redeemable.
Also, the Bishop. A friend of mine shared a quote about him which I don't remember reading, but it's beautiful:
He did not study God; he was dazzled by him.

Victor Hugo, Les Miserables.
The Plot:
One word: DEEEEEP. Hugo provides a reason and an answer and a backstory for EVERYTHING! The Thenardiers and Waterloo and Pontmercy's. The history of the Sewers (an orangutan got lost in it, once, by the way.) M. Maudeline's fortune. Gavroche.
Let's just say this: there are so many subplots and side stories and then they ALL get woven in together into one big beautiful mess. It's kind of amazing.
I don't want to go too deep here, because I really dislike spoilers and don't want to spoil it for you. Moving on.
Hard Parts and Favorite Parts:
Probably one of the hardest parts of the book for me to read was the Friends of the ABC. It was a lot of backstory and depth, looking at each of the 'Barricade boys,' as I've seen them dubbed, it very long paragraphs.
Other hard parts were just extensive history parts. Like Waterloo, and a few other places. Other than that, I just pushed through. Had to find out what was going to happen to Jean Valjean.
The Movie & The Music:
I'm such a noob here. I know this soundtrack is BELOVED (at least the original, as far as I know) so I can't really speak to heavily on it. But I am, in fact, listening to it right now.
I watched the 2012 adaption this past weekend, and I really enjoyed it, with the exception of a few explicit scenes.
That's a big deal because I always always always read the book first (it's a generally terrible idea, don't follow it as rigidly as I do)  and then I just complain about the movie. sorrynotsorry.

But it wasn't bad! I understand their cuts and the timeline. I'll just say: Marius and Cosette did not meet and the then the Barricade happen all in one day. Nor was Jean Valjean all young and spry looking the whole time. Many more years passed than that. *cough*
Overall:
Deep plot, deep characters, deep meaning. Read it. Yes, it is a long , big book. But it is more than worth it. It took me two years to read it. (I got distracted by many, many other books.) But after all that time, I was so emotionally involved with the characters, I just sobbed when it was over.
A good ten minutes of just sobbing. (good sobbing.)
So if you've ever considered reading or even listening to this book, go forth and find a copy. It's well worth the time and struggle. Then you can say you've read the brick 😉

Have you ever read or listened to Les Miserables? How long did it take you? Do you have a favorite song off the soundtrack?
Save