Yes this is another NaNoWriMo post. I will not apologize for adding another post of this type into your feed because YOU KNOW WHAT?!
It's NaNo prep season. Sooo what else is there to discuss?? obvi
These questions are a part of Cait and Hannah's Beautiful Books link up. It's usually called Beautiful People but, you know. If you're interested if doing a post like this, go here.
NaNo season is upon us.
I wasn't sure if I was going to do this since Ember Burning is actually the third book in a series. You'd think it would be full of spoilers right?
I'm actually a stinker (as my grandma would say) and all three books in my Cost of Truth are in different  perspectives… Sort of like the Giver Quartet?*
(*yes, yes I am evil.)
What inspired the idea for your novel, and how long have you had the idea?
I cannot remember. This is bad. O_O I had the idea for the first book in this series, Sparrow Singing, back in December of 2013. Honestly, I thought it would be a standalone. Then it turned into two books. Both end in cliff hangers.
So I believe Ember Burning just came to me as I was trying to think "gosh dang it I have to finish this stinker!"
2. Describe what your novel is about!
Ember, a side character in Sparrow Singing is basically questioning her existence and then BAM: hospitals, concentration camps, trains, old friends and new troubles and all because she let someone buy her a slice of pizza…
…you'll just have to go with it.
3. What is your book's aesthetic?

I. am. Horrid. At. Aesthetic. Like, you think I could do it since I'm a photographer/Artist/person….I don't think I can even spell that word without looking at it.
But I am a trooper. I will try:
never dying city lights. bass filled clubs.
hazy memories. eerily white rooms. staggering. questionable consciousness.* grimy camps. fleas. lice. gleaming train tracks stretching far. a wild california coming out from the ashes.
*so I'm not sure if staggering and questionable consciousness counts as aesthetic?
4. Introduce us to each of your characters!
Well, there's Ember. If I introduce the rest of the cast you'll get spoiled. You've met Ember before.
Ember is a singer trying to maintain her career and now an actor in a reality TV show she doesn't care about. She's reasonably go with the flow and the life at the party… after several drinks, of course. As she's grown older she's secluded her self. She's not terribly internally confident, you can find her frequently binge eating and drinking.
5. How do you prepare to write? (Outline, research, stocking up on chocolate, howling, etc.?)
I wrote a post about outlining, which is usually what I should be doing right about now. [edit: I'm in the middle of outlining act two]
But it looks like this:
gathering up all of my random ideas
and trying to put them all on a page or two.
research stuff hopefully before NaNoWriMo actually starts 
try and finish lots of school assignments that are due in November by October 31st
6. What are you most looking forward to about this novel?
ALL OF IT. Plot twists and action and adventure, more than I usually get to write. Ya'll are inspiring me to do crazy stuff.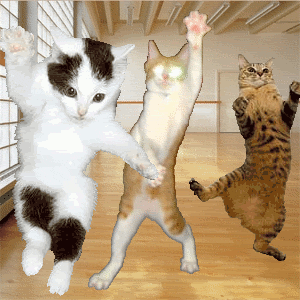 7. List 3 things about your novel's setting.
That works because I have three basic settings:
A glowing downtown, perfect in every way. Gleaming houses, manicured shrubbery, perfect boutiques, clubs, and state of the art facilities.
A grimy concentration camp in the dessert with the usual camp things: fences, guards, lice, fleas, hard labor. smoke.
Train tracks that stretch and connect like a web across the country side.
8. What's your character's goal and who (or what) stands in the way?
Ember has questions as she wants them answered. After living in denial for her entire life she comes face to face with a plot hole that she can't jump over.
9. What are your book's themes? How do you want readers to feel when the story is over?
deciding what to do with your life.
discovery.
truth.
trusting.
standing up for what is right in the face of mass disapproval.
So tell me about your novel, if you're participating! Or just link me to your Beautiful Books post, I'd love to check it out. 🎉