This month I have been a profoundly in-effective blogger. Or perhaps not ineffective but… lazy? Perhaps.
I've done very little blogging this month, but I've done quite a lot of writing. (and also lots of school assignments because apparently all my classes wanted papers and projects due in the first week of December which means either: last minute scrambling to completion, or chipping away all month while trying to NaNo at the same time)
((its been a combo of the two in case you were wondering which you probably weren't??)
(((Didn't the get the memo that November is for writing my book? duh.)))
((((oh, I'm sure you'll appreciate when I get back to regular nonsensical postings instead of these rambling updates XD))))
This week's update is simple: a final look at my NaNo stats, and I'm going to write a letter to my 2017 self for next year's NaNoWriMo. Because once a year of time passes I often end up looking back at NaNo and romanticizing it, as well as forgetting what it's *actually* like to write an entire novel in a month.
So. Stats:
Yep yep yep lots of writing, lots of words. I want to reach 70k today because I may or may not be insane. (the results aren't in on that one yet)
Since I reached 50k last week NaNo's always like: 
But I don't do that, not until I'm done with my novel (or it's like 11:49am on November 30th, that's happened before too.)  and well *laughing* I'm not done yet. So I haven't 'won.'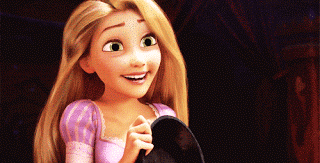 And  finally, to my future self who is no doubt skimming all these past NaNo whisperings trying to psych herself up to write something during NaNo:
In the beginning, it is hard. Those first few days of NaNoWriMo can be killer. Although not always, it usually feels difficult jumping and writing into your a new world and with new people. It's feel weird trying to start the blank page and write that first scene. But don't worry, no one's going to read this but you (hopefully) and there's always editing to fix your mistakes.

Those first two weeks you won't want to write. You just won't. Sit down and write anyway. Remember how excited you were about this story, remember the passion behind it and how you want to get it into the world and let people read it. Write. Do word wars with people, participate in some Harry Potter word crawls (your new best friend, remember?)

If you start to feel like "Ugh none of this makes sense and it's a mess!" write that note on the sidelines. Don't spend to long trying to fill plot holes on an unfinished road, or better yet, just put up a "WARNING!" sign for later when the road's 'done' and you're going back to make sure it's driveable.

And second to last, don't forget that spell check isn't your friend and to please turn it off. You don't need perfection, you need words, aka a story.
Some people say I'm a fast writer, but in reality I'm just a fast incoherent babbler and speedy typist of typos.

— Jeneca Z. (@jenecawrites) November 27, 2016
And lastly, remember Who you're writing this for.
How has your last week of NaNo gone? Are you finished with your story? What's the last ridiculous thing your characters did to you?
This is last last post in my NaNo Update series… I may or may do a post over looking the entire month but… if not: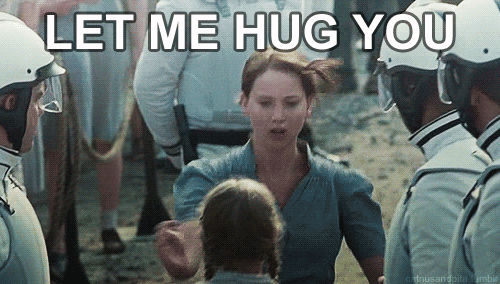 You may be thinking:

We're almost done. You've got this. Don't despair, even if you didn't win this time. Whether you win or loose or are fast or slow, that doesn't define you.
AND NO PANICKING BECAUSE NO. JUST DON'T.