This is a combination of a tip post and a "this is what I've learned; go forth and apply it as you wish," kind of post. Just FYI. (also: gifs)
As I'm sure you may remember, last October I finished up some edits of the second draft of Sparrow Singing and then did the terrifying: asked for beta readers.
I had an amazing response, which I am so incredibly grateful for, and by the end of the month had a lovely little team. Then I sent out my novel.
I just sent #SparrowSinging to my betas…
…I am unsure how to feel…
pic.twitter.com/glIiWh9TGm

— Jeneca Z. (@jenecawrites) October 7, 2016
It's been three months and now beta reading is over. Since January 1st I've been taking all the comments and suggestions and editing my story likewise. Already I have learned so. stinking. much. from this experience, and not just about having beta readers. I've learned a lot about myself.
–and before you think I'm being psychological, I meant that I've learned a lot about my bad grammar habits and how to spot and fix them. Who knew beta readers were actually certified grammar teachers? ;)–
I wanted to write a post to those of you who haven't tried giving your story over to beta readers– be it you're not sure how to find them, get the story to them, or what to do after that– because beta readers have been such a help in advancing my story towards completion.
I'm not an expert, by any means. This is just my experience.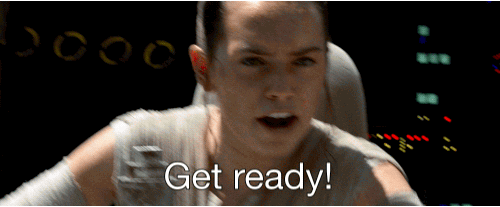 Before you get betas… prepare your story!
Be nice to your betas. No one wants to read your first draft, and depending on your editing skills, second draft either. (pfft, I didn't even want to read my second draft either. XD) So don't throw your novel into others hands without preparing it. Believe me, both your betas and your future self will thank you for it.
Re-write, abolish typos, make sure your structure is sound, all that jazz. Keep editing until you think it's sufficient. It doesn't have to be totally and completely immaculate, but it shouldn't be messy either.
2. But where to *find* beta readers?!
Once you've gone through some edit-rounds on your story, now you can find some betas.  Initially I was worried about this, as all my beta readers couldn't just be my in-real-life friends and my family. (only like two of my IRL friends have ever read Sparrow Singing… and neither of them were family. XD) But it wasn't as hard as I thought.
Stir up excitement about your story. Introduce it on your blog and post about it on twitter. Tell people you're looking for betas, and then tell them what it's about, and what it's going to look like beta reading for you. (when do you need to have to read by? Do you want them to look out for grammar or just read for pleasure?) Goodreads, I've found, is another excellent place to find willing beta readers.
Finally, I set up a Google Form, which you can see at the bottom of this post. It was oh-so-incredibly helpful for seeing why the person wanted to beta read, where the found out about my story, and what format they wanted me to send it to them in.
3. Set up your story for betas to read.
There are lots of different ways you can do beta reading. You can send your document out as a .pdf, an ebook, use google docs and more. I offered all these options, but most went with Google docs. It's super duper handy because they can leave comments and suggestions on the right side of the document for you to easily see and edit– depending on how you are going to go about editing.
Once you've got it all prepared, you can send it out.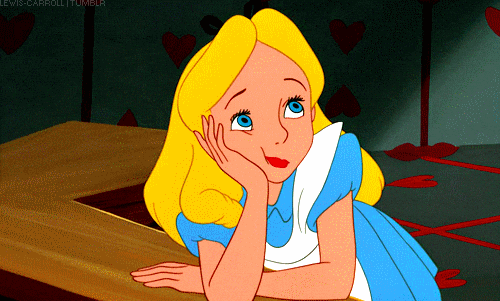 4. The waiting game.
Now that you've sent it out, you wait. I had a three month time frame, since it was both the holiday and NaNo season. (translation: all writers and humans are pretty much busy)  I wanted as much cushion as possible. They finished or got back with me at different times, some as early as a week and others at the end of the deadline. All of it was fine, because I wasn't sitting there staring at my screen waiting for each comment to come in.
I moved onto another project– my NaNo– and after that, another editing project. I basically abandoned my beta reading project until the deadline. Perhaps abandon is too strong, because I did check back frequently on the google doc and answered any pressing plot/story questions that came up.
5. Cleaning up in the aftermath.
But December 31st, my deadline, did roll around eventually. And when it did, I sent out emails with a dozen questions about my story. (not incredibly long ones, but overview thoughts) Looking back, I wish I had sent out the critique after each reader had finished but… I didn't fully think everything through. Learn from my mistakes! XD
I went through the google document to help fill out critique form questions that I sent. I also wrote down and pressing questions or comments and things I realized needed overhauled or changed overall, on a big "EDIT LIST" and then dug into the editing.
Since I write on Scrivener, I'm not fixing each comment made by my betas on the google docs. Rather, I'm referring to that page, jumping over to Scrivener to make the edit, then going back to the google doc. Repeat that cycle times a thousand and you have my current writing process from the past twenty one days. 😉
So there are things I might have done differently… but overall, having others read my story and help me see what I needed to do to make it better has honestly revolutionized my writing and help me to see it in a different light.
Have you ever had beta readers? Anything suggestions or things you'd do differently?
(if you missed out on this last round of beta reading and want to get in on the next, fear not! I'll be having about round in March for Sparrow Singing, and this one will be a lot more laid back! 😀 )