Twenty eight days later and I'm still alive and, so it appears, are you. February, on the other hand…?
Today is Friday (or Tuesday, if you want the time I'm specifically writing this) and I am breaking out from my blogging schedule. I mean, I wrote a weird post on Sunday and now I'm back to blogging on a Friday?
No worries, it isn't permanent.
But instead of bogging you down with a long formulated boring look back wrap up post, I'm going to write this as I did my NaNo weekly wrap ups: with gifs and stats and shortness.
Highlights of the Month:
in bullet points because nobody has time to read every word anyway:
I FINISHED MY MATH "EARLY " FOR THIS SEMESTER AND NOW THE BANE OF MY EXISTENCE IS GONE FOR A FEW MONTHS
Apparently memorizing monologues and lines aren't as difficult as I first thought?
Our selling chicken egg's business has picked up considerably…
honestly the highest point of my month is math is gone.
I opened a redbubble shop so now you can buy my art as stickers! or t-shirts! or pillows? maybe a mug?
this isn't necessarily a "high" light, but a close family member died on valentines day, so the follow week and a half was consumed by that. It's been good, but time-life-thought consuming.
I finished the Lunar Chronicles!
Also framed a piece of art I did??
We watched the Lego Batman movie and yes, it was entertaining. XD
Books read:
Weel, reading went pretty slowly. I guess I can thank my worldview class for adding a book, since I listened to it and that only took five hours. But other than that, I blame my busy schedule and Winter.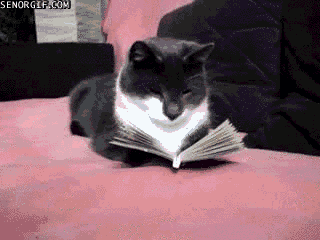 Writing:
I printed out my story this month and as I've said a gazillion times it's HUGE. Honestly. Take this bit of advice from me and print your story double sided unless you want to lug around a three inch think binder wherever you go.
I've been talking for weeks about opening another beta read for Sparrow Singing… don't worry. I haven't forgotten! I've only been bogged down with other things. Hopefully Before March is over I'll have blogged about it and have the whole thing ready to go again.
Blogging:
I was a sad blogger this month… I apologize, but at the same time…
anyway, I did blog about:
Drawing to create and come up with characters
In March:
Oh boy. March. Well, I'll have a little more free time for writing and reading and blogging since math is over for the semester. ( oh, the joys of homeschooling.) But I'll also be working on this play I'm in.
Once I finish up the artwork for the t-shirt… (that is the reason why we're here blogging on a Friday instead of Sunday. No time. XD) We can get back into a blogging move over here.
How was your month? Get any writing projects over with? Is school swallowing you whole?