(an intro to this letter: I wanted to write a postcard to my future self, but since that's not possible, this blog post will have to do. I hosted a twitter poll ask what you all wanted me to blog about, and this was the second place winner. Enjoy!)
Dear Future Jeneca,
I'd call you an author now, in hopes that you're now published and agented and all of that snazzy stuff, but at the time of writing this letter, June 25th, 2017, you're already an author.
In the present you are. Today. So in the future, no matter what may happen with your career as an author, you're still an author. You still wrote a freaking book. Three, actually, but I'm not trying to brag on you. After all, ⅔ of them are a hot mess.
But you know that. Hopefully you've fixed that by now. At the time of writing this, you're just about done with editing Sparrow. Done with editing Sparrow, can you believe that? I can't. It's been close to three years… and I'm on the brink of querying. Querying! Three years ago, I don't think I could have believed myself if I said that I'd have actually finished a book. Started a trilogy.
But I don't really know what the future holds for you, as I currently stand at the brink of my senior year. You're graduated by now, of course. Maybe your querying rounds were successful. You could have an agent by now, you could have a contract by now… or, of course, you could have nothing by now.
But no matter what the future holds, it'll be alright.
Even if you're not published for another several years, or never, you still wrote a book. A trilogy. You still prayed and cried and planned and plotted and wrote and typed and read and edited and spent countless hours pouring into a world to tell a story about a girl who found hope and realized Jesus is worth the cost.
You told the story that matters, and that's what counts. You set out to write this thing, and it got written. You go. Trust God in all things, and fix your eyes on him. I don't really want to paraphrase the verse, so here, read it in all of its glory:
1 Therefore, since we are surrounded by such a great cloud of witnesses, let us throw off everything that hinders and the sin that so easily entangles. And let us run with perseverance the race marked out for us, 2 fixing our eyes on Jesus, the pioneer and perfecter of faith. For the joy set before him he endured the cross, scorning its shame, and sat down at the right hand of the throne of God. 3 Consider him who endured such opposition from sinners, so that you will not grow weary and lose heart.
Also, don't forget about what we talked about in church today. "Strength is for service, not status." It's from Romans 15.
Love,
Past Jeneca.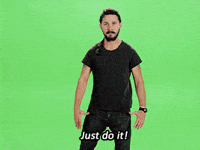 Have you ever written a letter to your future self before? What did you think when you read it, and how long did you wait to do so?