Can you even believe 2017 is over? Tomorrow 2018 will be here… that's a little wild, honestly.
I thought I'd break this year up into five categories, to try and organize it better. I've not been very fond of the way I've been doing my monthly look backs… so here's an attempt at freshening them up lol. 
…Wow. I'll just say that. This year, a looot of stuff happened. I've been seeing everyone else wrap up their year and say how it was 'life changing,' or 'so different and incredible,' 'so much better than 2016.'
For me… if I'm being honest, it was quite a hard year. Lots of triumphs, of course, but lots of struggles too… like any year that we experience. But this one was rougher than most. That doesn't mean there weren't some gems that happened this year…I'm still alive, aren't I?! >.<
Anyway, it's probably easiest if I break it down month by month… (and this is a little inspired by Abbie, who wrote a post about looking at what we accomplished this year, not just the goals we didn't accomplish.)
January// got the role of Alice in my drama troupe's Alice in Wonderland production + another semester of dual credit classes
February// winter jam concert + stress stress stress 
March// art for alice + practice for alice + sewing for alice + memorizing for alice
April// did i mention i was in an alice in wonderland play and it consumed my entire semester lol +camp nanowrimo
May// PRODUCTION WEEK (alice is over it went well thank you) + FINALS (goodbye junior year)
June// turned 18 + started selling my art at a farmers market 
July// spiderman:homecoming with my bestie + last year at my favorite camp<3 +camp nanowrimo
August// traveled to Maryland/Virgina + started dual credit classes again 
September// school + stress + re-writing Truth Remaining
October// nanowrimo prep + lots of work for dual credit classes
November// NANOWRIMO + lots of photography gigs 
December// school is DONE + digital art with my new tablet + flordia!
Oooh man. Well… according to My Write Club, all this happened:
So. Many. Read. Throughs. And this doesn't even show everything that got finished. I just completed one after NaNo, typing up all my line edits (again. that's the second round of that kind of edit this year. XD)
I also completed a read through of book two, Truth Remaining! I'm a leetle disappointed that I didn't do much with the third book, Ember Burning… but perhaps that'll be in my goals for 2018 post. *starts to think about the goals I haven't set yet*
Also, this year I managed to do NaNoWriMo (and camp… but that was many moons ago and I don't remember everything that happened.) You can read allll about that on my NaNoWrapUp post. XD
This year was seriously a good year for reading. I mean, it started out that way. Towards the end it kinda dipped down again… but it was still really, really great.
You are maybe possibly wondering what the best book I read this year was? Well, if you were, here you go:
CODE NAME VERITY by ELIZABETH WEIN. 
Seriously. Incredible. I also ready a loooot of other incredible books, like the Lunar Chronicles by Marissa Meyer (sqUEE) and The Lost Girl of Aster Street by Stephanie Morrill and the Seeds of America trilogy by Laurie Halse Anderson and Some Kind of Happiness by Heidi Heilg and also WARCROSS by Marie Lu. (ugh *needs book two*)
It was an incredible year for reading, really.
Goodreads has a wonderful thing called #MyYearInBooks. If you use Goodreads, it's a pretty nice way to wrap up all the books one read in the year.
Yes. I'm adding a new section. Of course, this is primarily a blog about writing and books and stuff, but its also about me, slightly, so I thought I should include my art as well.
So as I mentioned above, I got to sell at a farmers market this year! I mostly sold cards and stuff… it was really, really cool. It provided the opportunity for conversations, possible commissions, and just general good things. I really, really enjoyed it, and made a little bit of money on the side, too!
This year, I started a photography page for my instagram, too! It's here:
2017 GOALS?
That's kind of crazy that nearly one year ago, I set out to accomplish things in 2017… and now the year is over. And we're setting goals for next year. WHAT?
So this past year, I really didn't set that big of goals. They may seem big, but they were more just things that I'd either been putting of or *needed* to get done:
Finish editing Sparrow Singing// Yes. I'm going to say yes. I think it's pretty much mostly done.
Get Sparrow out to another round of Betas// YEP. I finish this one back in March, thanks you all you lovely people.
Give Truth Remaining a single read-through edit// Yep! Sure, this took a lot longer to actually finish… but I did it in September. XD
Prepare all the necessaries for querying agents// NEWS FLASH I'm actually almost complete with this! I have a query letter written, I think I wrote a cover letter (somewhere) and now I need to write a synopsis… or fix the one I wrote in the summer.
Wow. that was a lot! This year has been pretty incredibly huge, even if my blogging as a little sub-par. Chocolate to you if you actually read the whole thing, or even skimmed the whole thing… (i understand, we all do it. XD) I appreciate you.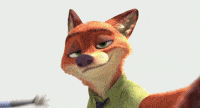 No matter what comes and whatever junk mountains life throws at us to climb… we can make it trusting in Him. You see, the trick to that is actually doing it. Actually trusting Him. Not just saying that and then… not doing it. Believe me, it's a lot better to just do it.
I'm going to kick it into gear next year with my blogging, and hopefully get you all even more content… like maybe video content? we'll see… 😉
Keep your eyes peeled!
What were some of the highlights in your year? Did you achieve the goals you set out to do? How did your writing or other hobbies go?